Financial Planning Insights, Delivered
Stay up to date with our monthly newsletter, The Financial Planning 5. Find the latest insights from CFP® professionals to help you build your knowledge and inform your financial planning strategies.
Insights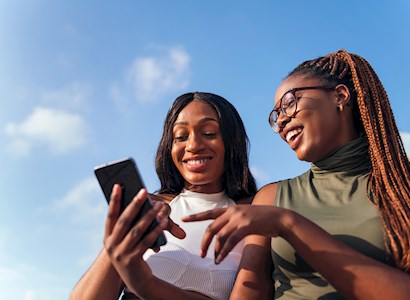 4 Considerations for Young Adults When Creating a Budget
Are you feeling regretful about your spending habits? CFP Board Ambassador Akevia Ellis, CFP® shares four helpful suggestions to help you kick-start budgeting and feel positive about progressing towards your financial goals.
Financial Tips for Gen Z Investors in a Bear Market
Estate Planning: 5 Tips to Thinking Beyond Just Your Immediate Family
Estate planning can feel daunting. However, it is important to take the time to plan for who and what matters most to you. CFP Board Ambassador Julie R. Bates, CFP® provides five helpful tips to plan for the ones you love — including your chosen family and pets — and the causes that are most important to you.
What Workers Need to Know About SECURE 2.0 Act and Retirement Savings
The Securing a Strong Retirement Act of 2022, or SECURE 2.0 Act is designed to encourage retirement savings and facilitate access on withdraws from retirement savings plans. CFP Board Ambassador LeTian Dong, CFP® breaks down some of the law's highlights to help you understand how you can take advantage of this new law.
Interest Rate Isn't Everything: How to Compare Money Market vs. Savings Accounts
It's finally a saver's market, but deciding between a money market and savings account can be challenging. Fortune explains the simple differences of these two types of insured deposit accounts.