Topics A-Z
IRAs
IRAs are tax-advantaged retirement-savings accounts offered by financial institutions, such as brokerage firms, banks and mutual fund companies. Contributions to a traditional IRA may be tax-deductible, depending on your income and whether you have a retirement plan at work, and the money grows tax-deferred until retirement. Roth IRA contributions are not tax-deductible, but you can withdraw the money tax-free in retirement.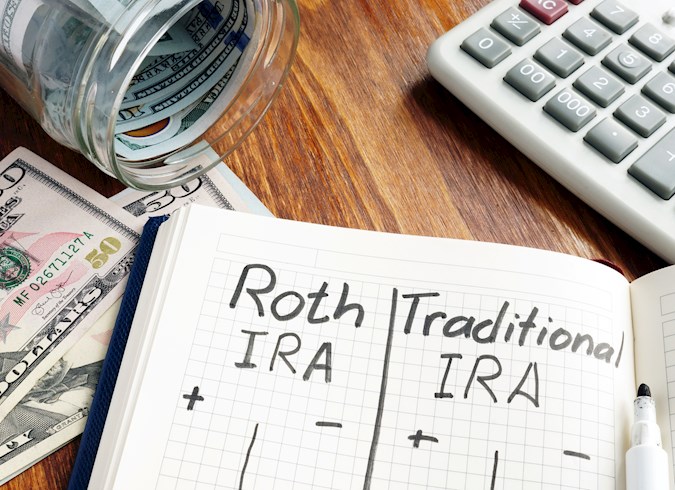 Traditional IRA vs. Roth IRA: What You Need to Know
Traditional IRA vs. Roth IRA: What do I need to know to select the right one to match my family's goals? People often ask me this question after they learn that I am a CERTIFIED FINANCIAL PLANNER™ professional. Let's walk through the traditional vs. Roth IRA conversation.